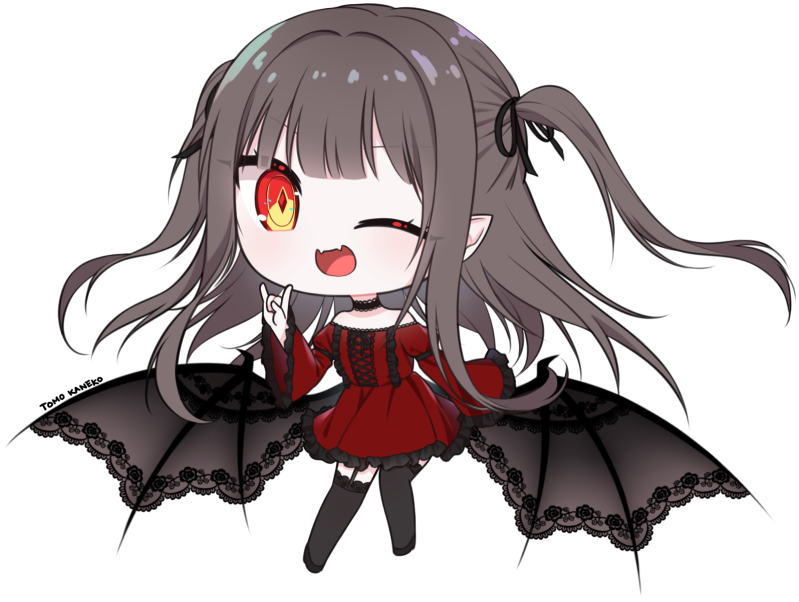 hello! i'm tomo, a korean american artist and vtuber that specializes in anime-styled illustration and character design. i have been drawing digitally since 2009. i am currently working towards a bachelor's in multimedia and i do freelance work on the side. one day i hope to open a store, become an author, and make a living doing what i love! my pronouns are she/they.
i stream on twitch every week and i post a weekly schedule every saturday. all stream times are listed in PST (pacific standard time). i usually do gaming or art streams!
as you can tell, i'm fond of all things old web and nostalgic, most notably for the late 2000s to the early 2010s. my twitch overlays also reflect this aesthetic. while this website serves as a portfolio for my artwork, it also serves as a homage to my childhood and the many phases i had. enjoy your stay!
please do not edit, repost, copy, trace or claim my art.
currently, i draw on clip studio paint with a wacom intuos pen&touch small. i use adobe photoshop to make other edits such as thumbnails or graphics. for live2d, i use live2d cubism editor and test models on vtube studio.
unless it is an original commissioned piece, i don't mind personal usage of my art as long as it is not edited. however, i do require that credit is given with a direct link to any of my accounts.
sorry, these are reserved for friends only.
if it is fan art, usage for video/thumbnail reasons is okay as long as i am credited with a direct link to any of my accounts in the description. for my original artworks, permission is required. commissions containing someone's original characters are not allowed unless you have recieved explicit permission from the owner of the characters.